Food Navigator: Monk fruit finds premium, blend-friendly sweet spot in sugar reduction space
October 24, 2022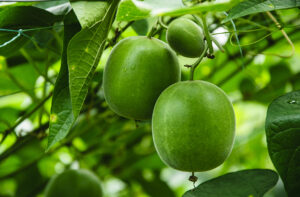 Monk fruit, a high-intensity sweetener, is gaining popularity across premium applications as a clean-label alternative that blends well with others. While it costs more than stevia, tech innovations may bring prices down.
FoodNavigator-USA caught up with some key players in the sweetener industry to see what's next for monk fruit.
In a global sweeteners market expected to grow at a CAGR of 4% to reach $12.5 billion within five years, Global Market Insights reported that monk fruit applications grew at 20% in 2021, followed by stevia at 15% and sugar alcohol sweeteners at 4%.
Read the full article