Elo Life Systems Appoints Michele Fite as Chief Commercial Officer and Paul Boyer as Chief Financial Officer
August 30, 2022
New Leadership Brings Industry Experience to the Next-Generation Ingredient Company
DURHAM, N.C., August 30, 2022 — Elo Life Systems (Elo), the next-generation ingredient company, announced today the appointment of Michele Fite as Chief Commercial Officer and Paul Boyer as Chief Financial Officer. "At Elo, we are empowering the future of food," said Todd Rands, CEO at Elo. "The addition of Paul and Michele to our management team adds significant new momentum as we build our commercial business and accelerate future investments to bring our novel foods and ingredients to the market."
Elo unlocks nature's abilities to make consumers' favorite foods more delicious, healthy, and planet-friendly. With their proprietary CULTIVATE platform, Elo scans the biodiversity present in native plants and identifies novel features that can be harnessed to improve the nutritional content and taste of food consumers enjoy most, while reducing their impact on the environment.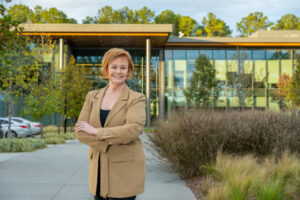 As Elo launches new, innovative ingredients from its R&D pipeline, Chief Commercial Officer Michele Fite will build the commercial organization and lead the execution of Elo's business model. With over 20 years of experience in the food tech and nutrition industries, Fite is uniquely positioned to drive Elo's long-term business and marketing strategies and deliver commercial success.
Before joining Elo, Fite was the Chief Commercial Officer at Motif FoodWorks Inc. As one of its first employees, Fite led Motif's business and commercial strategies. The company successfully launched within 3 years of Motif introducing two game-changing technologies in the plant-based meat alternatives space.
"Elo is taking a unique approach to food innovation," Fite said, "and I'm excited to lead its commercial efforts. This is going to be an incredible journey, and I look forward to helping execute on our mission of bringing healthy, delicious food to everybody."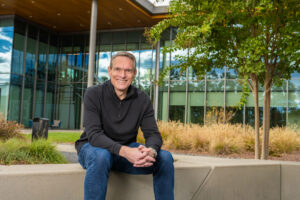 As Elo's new Chief Financial Officer, Paul Boyer brings over 25 years of experience scaling companies from early-stage through over $1B in revenue as a CFO and COO in venture-backed, private equity, and public companies. Paul has extensive IPO and M&A experience and has raised ~$1B in equity/debt.
"I'm honored to be on a team seeking to accelerate the future of sustainable and healthy food," said Paul Boyer, Chief Financial Officer at Elo Life Systems. "I'm eager to put my experience to work with a company that is creating real change in people's lives and making the foods we enjoy healthier."
With its proprietary CULTIVATE platform for rapid target discovery and expedited product development utilizing diverse species of fruits and vegetables, and a growing team focused on manufacturing, scale-up, and commercialization of its novel ingredients, Elo Life Sciences is poised to deliver on its mission — creating healthier, tastier, and more sustainable foods.
The company's first product to market is a plant-based sweetener that replicates the experience of sugar without the calories or negative health impacts. Inspired by monk fruit, Elo's sweetener also reduces the environmental impact in resulting products by enabling local production in other common fruits and vegetables. This new plant-based sweetener will have applications in thousands of everyday foods, and eliminate excess added sugars and calories in foods that consumers love. The result is sustainable and healthy foods that consumers love.
To learn more about Elo Life Sciences, please visit: https://elolife.com.
ABOUT ELO LIFE SYSTEMS
Elo is the next-generation ingredient company. We unlock nature's abilities to make your favorite foods more delicious, healthy, and planet-friendly.
We focus on ingredients that empower consumers to feel good about the food they eat. From plant-based sweeteners, proteins, flavors, and more, our ingredients make food tastier and healthier, while requiring less from the planet.
Elo's innovations are targeted squarely at the classic foods that everyday consumers love. We believe consumers shouldn't have to sacrifice their preferences or make major changes to their diet to feel good about the food they eat. With this in mind, Elo is making their favorite foods healthier and more sustainable. We give people more options, without losing any of the flavor or experience that makes these foods so craveable.
Elo Life Systems is based in Research Triangle Park. To learn more or discuss opportunities to partner and design foods with our novel ingredients, visit: https://elolife.com.
Elo. Empowering the future of food.