Elo at World Agri-Tech: New frontiers in global genomics
November 6, 2023
A challenge as enormous as improving the global food system requires not just scientific and technological breakthroughs, but systems of innovation that include public-private collaboration.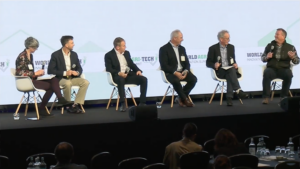 At World Agri-Tech 2023 in London, Elo CEO Todd Rands participated in Global Growth in Genomics: Securing and Unlocking the Power of Gene Editing, a panel discussion with agritech innovators and public officials working to answer the same question: How can we make sure the most exciting, promising solutions to the world's biggest food challenges are quickly developed, evaluated, and made as broadly accessible as possible?
Here are a few key takeaways from the discussion about the biggest challenges and most encouraging developments in global genomics:
Innovation across genetic technologies is thriving
Precision breeding technologies can make targeted genetic changes in organisms that could also occur through traditional breeding, but with much higher speed and efficiency. "Precision breeding techniques offer us the chance to reduce our reliance on pesticides, to breed plants that need fewer fertilizer inputs, and to address issues such as disease resistance," said George Eustice, Conservative MP and former UK Secretary of State for Environment, Food, and Rural Affairs.
At the same time, genetic modification (GM), in which functional DNA is moved from one species to another, can go even further to improve crops' disease resistance, make them more accessible, or even make them more nutritious.
"These gene technologies give me a tremendous amount of hope that we can solve these problems, that we can actually address the bigger issues facing our society," said Todd. "How do we not just feed the population to get calories out there, but get better quality nutrition, make it more accessible and affordable to a much bigger part of the world?"
Regulatory frameworks are a huge piece of the puzzle
The UK's recently passed Genetic Technology (Precision Breeding) Bill only relaxed regulation on precision breeding because, according to MP Eustice, the measure's supporters wanted to achieve incremental progress. Regulatory variations among nations complicate not only food innovation but global distribution.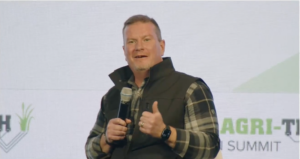 "When I see the regulatory framework we're all dealing with, I know that there are a lot of good ideas and good companies that … can't get through that system fast enough," said Todd. "We're sitting in a room in a venue today, where the solutions are right in front of us, if we can get them to market faster and scale them. But that's going to take a lot of cooperation from the regulatory side as well."
"We need a science-based global regulatory policy that provides a consistent path to global deregulation for these solutions," said Tom Greene, Senior Director, External Innovation at Corteva Agriscience. "That ability to get global deregulation has a huge influence on picking projects and traits we're going to work on, and we see that with the trends of transgenic technologies."
Global needs and consumer expectations are a driving force
Ultimately, these innovation systems need to work because factors ranging from climate change and food supplies to consumer preferences will demand it.
"Consumers want clean labels, they want natural ingredients, they want to know where their food came from, and they want it to be better for them and their family than some of these foods they've enjoyed in the past. They need to see that progress," said Todd. "And they still want all of the delicious tastes and everything else they come to expect from the brands that you see in the grocery store. So the challenge on agriculture and on the food system and on companies like ours is how can we still meet that demand, but make it better for you and more natural in the process? And oh, by the way, and better for the planet?
"We have to come up with new ways of doing this. We can't continue to rely on the same kinds of crops, the same methods of production that we've used in the past, because we will fail if we do that. But with these new technologies, we can really reimagine that future."