Elo at Future Food-Tech: More indulgence, less sugar
October 19, 2023
"What does 'better for you' mean, and what should it mean for the market?"
At Future Food-Tech 2023 in London, Elo's CEO Todd Rands defined the often vague term as it directly relates to Elo's work:
"When we think of 'better for you,' we're re-imagining a future where you're actually improving people's health with the types of foods that you're creating and the ingredients you're able to provide," he said. "How do we remove the bad actors from the food supply and those long, long lists of ingredients on labels that most of us can't pronounce, and get to something that's a natural and clean label? And then how do we get to a place where we're taking a big step forward with the things we're putting in?"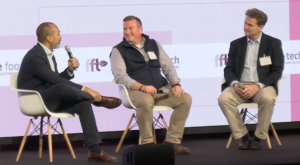 The conversation was part of a session called Better-for-you: Delivering Indulgence + Comfort Whilst Reducing Sugar Levels, moderated by S2G Ventures Managing Director, Food & Agriculture Matt Walker, and joined by Todd as well as Ian Noble, the VP R&D – Research, Analytical & Productivity at Mondelez International, known for brands including Cadbury, Oreo, and Ritz.
Here are a few key takeaways from the discussion about one of the food industry's most urgent challenges:
Better for health needs to go hand-in-hand with better for the planet
Consumer expectations have expanded beyond their own experience to how their food affects the environment, and it's critical that the industry responds.
Todd emphasized that Elo's approach to developing a new natural sugar alternative is to take healthy ingredients from plants that are hard to grow and access, and produce those ingredients at scale in a way that's more sustainable and efficient, "getting more results without using more resources."
The biggest opportunities will be in entirely new products
"Can you imagine what would happen if I messed with your Oreo?" said Ian. "The challenge of renovation is much harder than the challenge of innovation."
In other words, people want to reduce their sugar intake in a healthy, sustainable way, but they're much more likely to respond positively to brand new products that are the outcome of innovation than they are to a reformulation of a beloved food (even if, ultimately, they eat less of that food).
Also, added Todd, "it has to taste good and it better be cheaper."
Ecosystems, not individual discoveries, are needed to make large-scale, positive changes to our food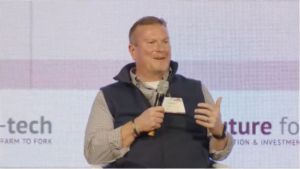 It's clear that we need to make major changes to our food supply to systemically improve health, and that requires bold new technology and experimentation. But development of new ingredients is only the beginning — multi-faceted partnerships among innovators, incumbents, and government regulators will be necessary to make affordable, accessible changes at scale.
"A startup can make a really cool new ingredient that's going to be a blockbuster, but they won't have the resources for the necessary path ahead — the interaction with customers, the deeper understanding of the market, the formulation, the sensory work and functionality testing," said Todd. "There's a group of companies that will say 'come to me when you have polished samples and all your regulatory paths are defined,' and other truly innovative companies that are saying 'come to me early, let's play with some early formulations and we'll dream with you.' What ends up happening is you both see the path ahead."