Tech HQ – Agtech: molecular farming uses nature's factories to make future foods
August 31, 2023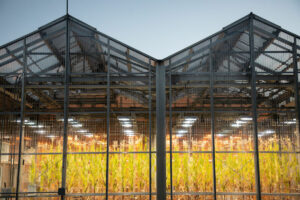 Agricultural technology (agtech) is a booming area. On TechHQ we've written about how robots are being developed to harvest soft fruits, why strawberries are a trophy crop for AI, and even reported on beans that taste like bacon. But the developments don't stop there, and one of the most interesting approaches being deployed in the field – guided by advances in computational biology – is molecular farming.
The food sector could be a big winner as agtech firms explore how molecular farming – which puts plants to work as natural factories – can deliver ingredients in new ways. "Consumers want clean labels and to get away from artificial ingredients," Todd Rands, President and CEO of Elo Life Systems told TechHQ. "And food producers are so excited that we're moving to the natural part of the spectrum."
Last year's Food & Health Survey by the International Food Information Council suggests that more than half of Americans are considering eating patterns that include clean and plant-based eating, and calorie-counting diets.
Rands describes the molecular farming process as 'working with a symphony of genes', which – at a high level – can be thought of as a kind of computer code for making proteins, the building blocks of cells and tissues.
Read the full article