AgFunder News: BREAKING – Elo Life Systems raises $24.5m to support new sweetener, disease-resistant Cavendish banana
February 15, 2023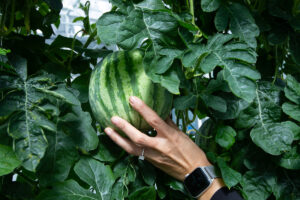 North Carolina-based Elo Life Systems has closed a $24.5 million Series A round to accelerate the development of a natural high-intensity sweetener 'inspired by monk fruit,' and Cavendish bananas engineered to resist the devastating Fusarium wilt fungal disease threatening global banana production.
The financing was led by existing investors including AccelR8, Novo Holdings and DCVC Bio, and will enable Elo's partner Dole to start field trials for the disease-resistant bananas in Honduras and advance work on the sweetener with a view to market entry in 2025.
Elo expects to open a Series B round later this year to further scale the sweetener and expand its R&D pipeline, says the company, which has just appointed ex-Tate & Lyle executive Joan Braca as an independent director.
Fusarium wilt: 'The disease is steadily marching across banana growing regions'
Elo Life—which was spun out of biotech firm Precision Bio in December 2021—deploys a variety of plant breeding technologies including a propriety gene editing platform called ARCUS and is best known for its work with Dole to retool the DNA of the ubiquitous Cavendish banana variety to resist Fusarium wilt (TR4).
Read the full article