Business Wire: Precision BioSciences Completes Spin-Out of Elo Life Systems
December 21, 2021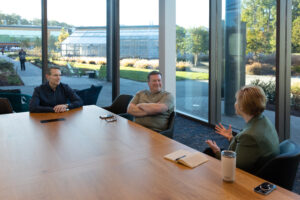 DURHAM, N.C . — (BUSINESS WIRE) — Precision BioSciences, Inc. (Nasdaq: DTIL), a clinical stage biotechnology company developing ex vivo allogeneic CAR T therapies and in vivo therapies with its ARCUS® genome editing platform, today announced that it has entered into an agreement with a syndicate of investors led by ACCELR8 to separate its wholly owned Elo Life Systems subsidiary and create an independent food and agriculture business.
"The separation of Precision BioSciences and Elo Life Systems was an important 2021 corporate imperative intended to enable operational success for both companies going forward," said Michael Amoroso, Chief Executive Officer of Precision BioSciences. "Elo is now a separate food and agriculture business, with independent financial resources and focused core capabilities to support its essential mission to improve human health and wellness through food. In parallel, this transaction enables Precision to focus exclusively on human therapeutics and leverage the unique attributes of ARCUS to develop a potential new class of off-the-shelf CAR T products for cancer and in vivo gene editing therapies for patients with genetic diseases."
Pursuant to the agreement, Precision BioSciences contributed substantially all assets and liabilities of Elo Life Systems to a new entity in which Precision maintains an equity stake. All employees of Elo, including its management, transitioned to the new company as part of the agreement.
Read the full article